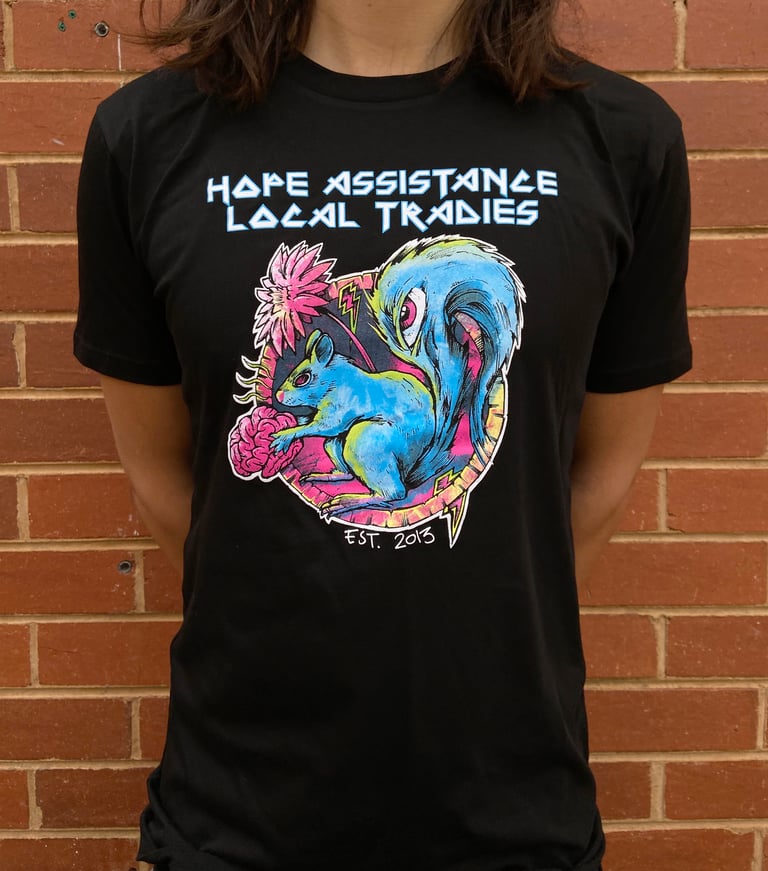 HALT Squirrel Tee - Ltd. Edition
Number one in our guest artist series in which we collaborate with artists and tradies to bring the HALT message to life. And what better way to start than with this take on the humble band tee?
Designed by Ray Ahn (legendary bass player/artist for Sydney punk band The Hard-Ons), coloured by Simon Robins (comic book artist, vocalist for thrash band Pissbolt) and printed by W.E.R Printing.
Six colour print on AS Colour Staple Tees.
*Includes a postcard with info on the artists.